Festival of the Giant Trails time is near!! Mark your calendar for August 8th, 9th, and 10th. Come for the weekend to the trail or, if you can't do that, plan to bring the kids or grandkids for Family Fund Day on Saturday. The kids fish derby is at 9AM and the afternoon is full of fun at the beach. Join us for the lunch BBQ (sausages, hot dogs, corn, cake and pop), and enjoy games, sand sculpture contest, crafts, clowns, face painting, shoot the hoop, log sawing, horseshoe tournament, and swimming. A park day use permit is required (if you don't have a camping permit) and there is a fee for lunch, otherwise all events are free. And while you're there visit the Westwind Store. Look below for more information on the exciting items available at the Store. .
Annual Photo Contest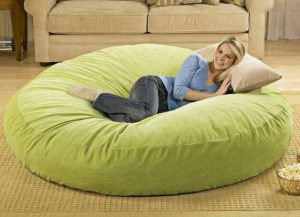 Congratulations to the winners of the 2013 Photo Trails Contest! The photos will be on display in the Visitor's Centre all summer. And you can view them in our website photo gallery. The winners in the People Category were Michael Grundy of Thunder Bay (1st Place), Peter Wragg of Thunder Bay (2nd Place), and Kyra Paterson of Waterdown,Ontario(3rd Place). Dolores Tully of Winnipeg received an Honourable Mention in the People Category also. In the Scenery Category 1st place went to Carol Lee Kostyniuk of Thunder Bay. 2nd place went to Craig Scali of Thunder Bay and 3rd place to Graham Coles of Toronto. 1st place in the Wildlife Category went to Craig Scali of Thunder Bay, 2nd place to Elisabeth Hopkins of Thunder Bay and 3rd place winner was Kyra Paterson of Waterdown Ontario. Thanks to everyone who entered photos in 2013 Trails. Each year there are so many excellent photos submitted showing different aspects of the park and people's experiences in it so judging is always a difficult job.
Bring your camera to the park this year and turn in your photos for the Trails 2014 contest. December 31, 2014 deadline
Wildlife, People, and Scenery categories. Print the submission form and submit it with your 8″ x 10″ photo on photo paper!