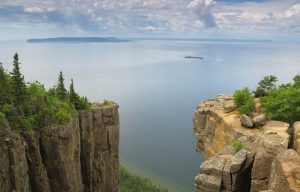 The festival begins Friday, August 10th, with an afternoon program presented by the Natural Heritage Education (NHE) staff. And that evening the always popular Campfire Singalong with "Jim n'I" starts at 7:30 at the firepit on the beach. Be ready for the Children's Fish Derby starting at 9AM Saturday by the dock. Saturday is full of activities on the beach. Games,crafts and face painting are found under the big tent. The Sand Sculpture contest, Horseshoe tournament, Shoot the Hoop basketball, and Log Sawing contest always provide enjoyment. Bring $3 and enjoy corn, cake, and a beverage from 1-4PM. Be sure to come to the evening program at the amphitheatre to view a slide show of the day's festivities, see if you are the lucky winner of a prize for an event, and be entertained by a presentation by NHE staff. On Sunday morning join us in a Blueberry pancake and sausage breakfast (plain pancakes also available). Breakfast starts at 9AM and is $4.
Annual Photo Contest
Congratulations to the winners of the 2011 Photo Contest! The photos will be on display in the Visitor's Centre all summer and you can see them now in our website photo gallery. There were so many interesting and beautiful photographs entered showing different aspects of people's experiences in the park. Winners in the People Category were Marc Leschuk (1st Place), Don Cockell (2nd Place), and Denis Bresolin(3rd Place) all from Thunder Bay. There was an Honourable Mention in this category to Sunny Elson fo Little Britain, Ontario. In the Scenery category 1st place went to Trevor Miller of Thunder Bay, 2nd place to Ashley Pitton of Kakabeka Falls, 3rd place to Lisa Frankl of Thunder Bay and an Honourable Mention to Paul Guise of Winnipeg, Manitoba. In the Wildlife category 1st place went to John Ayearst of Shuniah, Ontario. 2nd place winner was Denis Bresolin and 3rd place was Betty Whatley, both from Thunder Bay. The large number of submissions in this category called for two Honourable Mentions going to Sunny Elson of Little Britain, Ontario and Ashley Pitton of Kakabeka Falls. Thanks to everyone who entered photos in 2011.
Be sure to turn in your photos for the 2012 contest. December 31, 2012 deadline
Wildlife, people, and scenery categories. Print the submission form and submit it with your 8″ x 10″ photo on photo paper!