This year's Festival of the Giant Bean Bags was quite a success. The beach area was full of people having fun in all the different activities. Thanks to everyone who worked at making it a great weekend. And thanks to all of you who participated in supporting the Park and the Friends.
Westwind Store
The Westwind Store, on the second floor of the Visitors Centre, has a large variety of nature, camping, and fun items. When you purchase items at the store you help support the activities of the Friends. We continue to look for new products and expand our merchandise in line with our goals and philosophy. Many of our suppliers are part of the 1% FOR THE PLANET community, in which the company donates one percent of its revenue to environmental organizations. Several sources also provide organic and/or fair trade certification. Click on Westwind Store to for information about current merchandise. It's a great place to find great gifts for the people on your Christmas list. Become a member of the Friends and receive a 10% discount at the store.
Click here for a printable version of our membership application form!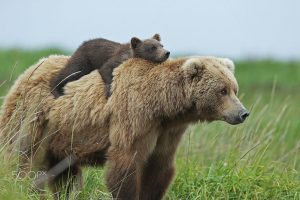 Annual Photo Contest
Congratulations to the winners of the 2010 Photo Contest! The photos will be on display in the Visitor's Centre all summer and you can see them in our website photo gallery. The winners in the People Category were Betty Whatley (1st Place), Mike Sakiyama (2nd Place), and Shauna Kosoris (3rd Place) all from Thunder Bay. In the Scenery category the winners were Caitlin Calestani from Oshawa (1st Place), Ashley Pitton from Kakabeka Falls (2nd Place), and Denis Bresolin from Thunder Bay (3rd Place). In the Wildlife category the winners were Richard Debevec from Port St. Lucie, Florida (1st Place), Denis Bresolin from Thunder Bay (2nd Place),Ben Kuzmich from Thunder Bay (3rd Place) and there was an Honourable Mention in this category to Mike Segstro from Winnipeg.
Be sure to turn in your photos for the 2011 contest. December 31, 2010 deadline
Wildlife, people, and scenery categories. Print the submission form and submit it with your 8″ x 10″ photo on photo paper!